Local team
Leelavathi
Leelavathi is a passionate and committed Community change Maker. She has trained in Public Health Nursing and Medical Lab Technology. She also has a Masters in Social Work and has experience of working in hospital settings in Gynaecology & Obstetrics.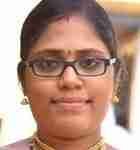 Revathi
Revathi has a post graduate degree in Sociology. She has 13 years of experience in working with communities and project management. Revathi is a trained multi purpose health worker and a trainer on life skills.
Sravani
Dr Sravani Peddineni, is a qualified Dental Surgeon and currently a student of Psychology and Public Health. She has taken several Global Health related courses and very busy these days as a community facilitator for COVID -19 awareness. Sravani is a keen yoga practitioner.
Founder
Dr. Sujit Ghosh
Dr. Sujit Ghosh, with many contributions to notable international development causes and global health initiatives, founded Kushal India to assist underserved mothers-to-be in needy communities. With medical and management qualifications, he has initiated and established many community projects in Asia and Africa. Sujit's focus areas are sexual and reproductive health and rights, maternal health, and mental health.
Board of advisers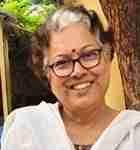 Dr. B. Keerthi
Dr. B. Keerthi, President of Vasavya Mahila Mandali, a non-profit organisation for women and children's welfare in India. Keerthi has 30 years of experience in community development. She is recipient of the She Creates Change award in India.
Jyoti Lahiri
Jyoti Lahiri, is a finance professional with more than 30 years of experience in multinational companies. Currently, a senior executive with a multinational company in energy space and also serves on the board of its subsidiaries in Australia, China, Singapore, Hong Kong and India. In addition to India, Jyoti has lived in USA,Singapore and has now made Sydney, Australia home since 2007. Loves sports with special affection for cricket.
Peter Beeby
Peter Beeby, an avid footballer, lives in Sheffield, UK and is a business leader in his community. An entrepreneur with a portfolio of successful investments, he also advises SMEs on employee ownership and succession planning in the North of England.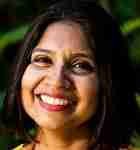 Purba Chatterjee
Purba Chatterjee is at University of California, San Francisco, Dept. of Ob/Gyn, Bixby Center, Purba is Chief Operations Officer for the FACES programme in Kenya. She graduated from the London School of Hygiene and was the India Country Director for I-TECH, University of Washington.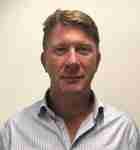 Thomas Godfrey
Thomas Godfrey has over 25 years international experience in creating partnerships between public and private sector organisations mainly through technology and sport. An entrepreneur, he has raised capital globally for real estate projects in the United States. London based, recently he was director of partnerships at Spacehive, the world's first civic crowdfunding platform.
S T Prasad
S T Prasad an Electrical Engineer from Regional Engineering College, Warangal, and immersed into Software Engineering and Technologies as a professional and as an entrepreneur for over three and a half decades. STP lives in Hyderabad, India. Is a confirmed "nut, who never bolts"!
Led by J. Suresh, our tech partner Kavin Corporation, is based in Bangalore, India. A social enterprise, Kavin designs customized enterprise level technology solutions for national and international agencies that focus on sustainable development goals (SDGs).