Your body
What to expect in Week 24
Aches and pains appear anywhere in your body – that's because baby is moving a lot. You are likely to be putting on weight – your baby is growing! Belly may be big enough for you to have a protruding naval! You could be having sleepless nights and may not have enough desire for sexual intimacy.
Baby size
What to expect
Your baby is the size of a large Pomegranate (about 30 cms long and 575 gms in weight).
Your baby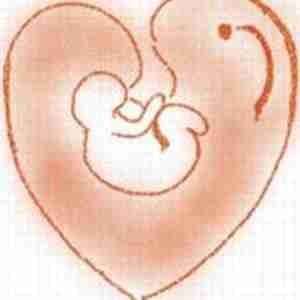 What to expect
Baby if born now can survive outside the womb with the right support! However, your baby still needs you and has to be nurtured in your belly for another three months. His/her arms, legs and head are in proportion. He/she responds to soothing voices when your husband or you rub your belly.
Taking care of yourself
Tips
Try natural remedies for sleep like meditation or hot milk before bed.

Avoid sleeping on your hands so that you don't get swollen and painful wrists.

Straighten your legs and move your ankles and toes in circular movements to avoid cramps.

Soak your hands and feet in cold water or apply ice packs if they get red and itchy. Also, avoid wearing socks.

If you are keen to keep your hair in control rub a tablespoon of coconut oil in your hair after shampooing!
Ask your doctor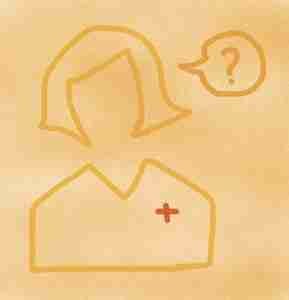 Do I need to get a test for diabetes?

At times I see things blurred. Is this normal?

I have lower abdominal pain. I also feel a little feverish and chills. Do I have a serious problem?

I am having white discharge and irritation around the vulva. What can I do?
Actions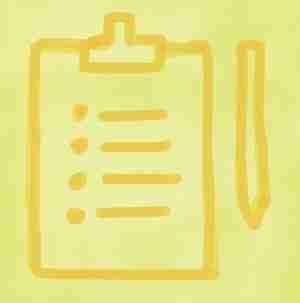 To do list
Have your folic acid supplement and prenatal vitamins.

Book an antenatal appointment with your doctor.

Schedule to get a glucose test done.

Discuss having a birthing plan with your husband.
Kushal workshops are conducted once a week to help pregnant women learn how to stay physically and mentally healthy.
Questions you may have
Am I gaining enough weight?
"Weight gain differs from woman to woman. On an average women gain 10 -14 Kgs during pregnancy. In the second trimester, women generally gain 400 – 425 gms a week. If you are concerned that you are not reaching the target weight gain your doctor is advised to ask your doctor for advice. I discussed weight gain with my doctor."
At the first prenatal visit, your healthcare provider should measure your body mass index (BMI) and talk to you about the benefits of healthy weight gain, good nutrition, and exercise, as well as the need to avoid gaining too much weight. This is the best way to make sure the pregnancy goes well. The amount of weight a woman gains during pregnancy can affect your and your baby's health now and in the future.
Do I need a whooping cough injection?
"I was offered one in my second trimester. Whooping cough can kill and the vaccination provides protection during the first few weeks of the baby's life. It is very safe for mother and baby. You should consult your doctor."
Whooping cough is a serious disease that can be deadly for babies. Unfortunately, babies do not start building their own protection against whooping cough until they get vaccinated at two months old. This leaves babies unprotected in the first months of life when they are at the highest risk of getting very sick if they get whooping cough.
Women can give their babies protection against whooping cough (pertussis) before their little ones are even born. Talk to your doctor or midwife about getting a whooping cough vaccine
WEIGHT GAIN
Mayo Clinic, USA
WHOOPING COUGH
Centres for Disease Control, USA
Disclaimer
Kushal's website provides health, fitness, and nutrition recommendations for informational purposes only. The information provided is not intended to be a substitute for professional medical advice, diagnosis, or treatment. If you have any health concerns, you should always check with your healthcare provider.