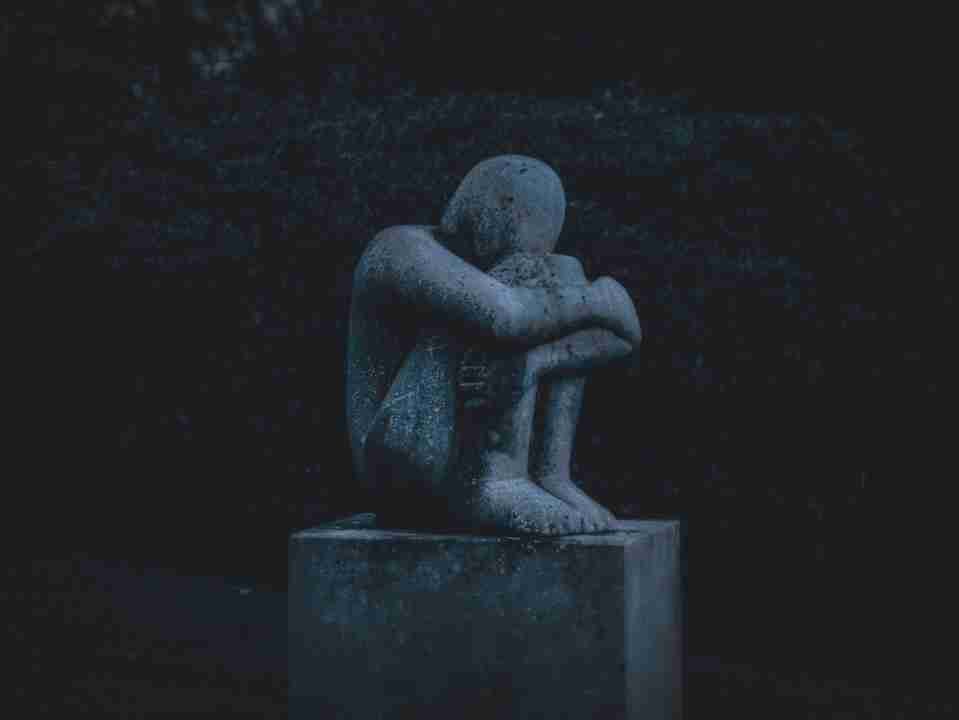 By Niti Nadarajah
Our guest blogger Niti bares her heart out on a very difficult topic. She says, "this is the hardest and most personal thing I have ever written. And I have been writing it in my head for more than 2 years... Today will be a hard day as I shed tears and remember what I have lost. But it is important I share my story. It's important that we share our stories. It's important that we start talking about issues that silently and unknowingly impact so many among us every day." 
This article first appeared in LinkedIn here.
---
Three years ago, I bought a book and read it to my daughter. Three years ago, I went to have a picture taken. Three years ago, my heart broke into a million pieces and I wore a mask to work…
Two years ago, I took that book out again but I didn't read it to my daughter. Two years ago, I went to have another picture taken. Two years ago, my heart shattered and again, I wore a mask to work...
But this time, the mask was damaged as I had worn it before. If you looked closely enough, you would have seen the small cracks and through them the real me...If you had asked me if I was OK, the mask would have splintered...
And yet I suffered in silence while grief and depression engulfed me. I operated largely on auto-pilot at work, often escaping to the bathroom to cry silent tears. And when I returned home, my pent-up emotions spilt out in an avalanche.
Losing two babies in two years broke my soul. Having to tell my then 3 year old daughter that we were no longer having a baby and that she should stop kissing my belly broke my heart. Having to act like everything was OK while I felt empty inside, while I still felt and, at least in my own mind, looked pregnant, broke my spirit.
My story is not unique. It's all too common. I discovered this when I finally built up the courage to be able to share my grief - so many of the women I knew had their own stories to tell.
But, for some reason, while we talk openly about atrocities committed around the world, about war and death, we are unable or unwilling to talk about pregnancy loss, infertility and stillbirth, experiences which have most likely impacted the lives of many that we work with.
The second time I miscarried, I had just been promoted to my current role. I was trying to establish relationships with a new peer group and credibility as manager of a team I had previously been a member of. I remember vividly going on a work trip three days after I'd had curate surgery to remove my unborn baby. They say flying heightens your emotions - well, I've never cried so much while watching in-flight movies! And those four days away from family felt like fifty. Each day, I put on a brave smile, I fought to focus in meetings and bumbled my way through role-plays and training, I laughed at dinners and drank way too much. And at night, I collapsed in a heap. It was exhausting and eventually, it all became too much...
When I was at breaking point, someone noticed that I wasn't quite myself and asked me if I was OK. The floodgates opened. I didn't need the other person to tell me everything was going to be OK or that I would move past the loss. All I needed was to talk, to cry and to be listened to. After that conversation, my heart felt lighter, my shoulders relaxed and I felt as if I could breathe again. I would never move on completely, but at least I could let go of some of the pain that was holding me in its grip and start living again.
So why do I share something so deeply personal with you?
Ask the question. All too often when we see someone behaving out-of-character at work or suddenly, the standard of their work-product drops, we brush these signs under the carpet and ignore them. Don't ignore the signs. Ask them if they are OK. Sometimes, all a person needs is those simple words, a light touch to the shoulder, a gentle nudge.
You don't need to be a counsellor. Talking about grief is difficult. We often don't know what to say. That's OK. Sometimes, all the other person needs is a shoulder to lean on, a hand to hold, an ear that listens.
Everyone wears a mask. No-one is immune from personal tragedy, grief, anxiety and/or depression... These issues do not discriminate.
We need to get more comfortable talking about pregnancy loss, infertility and stillbirth. These issues affect so many of us and yet, we experience them in silence. We need to build up circles of trust at workplaces that enable women and their partners to talk about what they are experiencing. When a loved one dies, we tell people what has happened, we take time off and no-one expects us to operate as if nothing had happened. We need to allow grieving parents and those dealing with the heartache of infertility the same space.
Let's share our stories and give voice to experiences that are all too common so that we no longer need to suffer in silence.
Niti Nadarajah (mother of four, including two angel babies and one much-hoped for rainbow baby)