Taking care
Tips
Do gentle pelvic floor exercises

Take advantage of your burst of energy! Get light to moderate exercise. This helps reduce chances of gestational diabetes.

You should be measuring your weight regularly. If you started on an average weight you would have gained about 5.5 – 6 Kgs by now.

Eat regularly – small amounts every 2 hours. Eat slowly – starting meals with water.

Have fresh food – they provide more vitamins and minerals.

Stay cool – wear loose clothes
Ask your doctor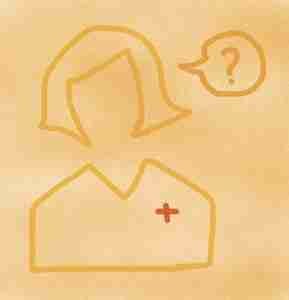 Questions
How safe is it to take medication? Can I take pain relievers?

I have a sick mother-in-law at home. What precautions do I need to take when caring for her?

I feel very fatigued. Is that common in the second trimester?

I have noticed light spotting. Is that natural?

Do I need to take special pregnancy vitamins?