My body
What to expect
You are gaining a lot of weight now – about 400 gm a week. You will be waddling like a duck or penguin. You may be experiencing Braxton Hicks contractions – uterus tightening and hardening from time to time. They stop when you change position.
You may develop pelvic pain, which can be quite severe. It is not about harm to your baby. You will be having many vivid and strange dreams and daydreams!
Your baby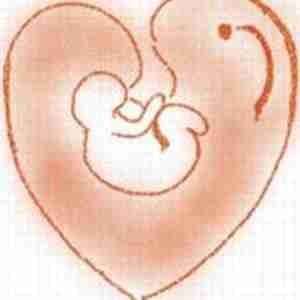 What to expect
Baby's major organs except for lungs are fully formed. Baby has a functioning urinary system and is passing out urine. He/she is practising a lot on how to survive in the outside world – swallowing, breathing, kicking and sucking.  Baby lays head pointing downwards (cephalic presentation). If not, not to worry, there is still time for your baby to turn.
Taking care
Tips
Take frequent rests. It will help you with your tiredness.

You may lose your appetite. Be extra vigilant and make sure you have frequent small meals to keep up nutrition levels.

Learn the signs of early labour. You will be relieved that all babies born at this stage or later survive and go on to have very healthy, normal lives when attended to.

Be aware of signs of premature labour – bleeding, cramping, contractions and leaking of fluid.

Consider how you might feel after birth and prepare yourself

about stitches you may need as the result of a surgical cut,
going to the toilet,
bladder control or
bleeding that could take place.
Disclaimer
Kushal's services and website offers health, fitness and nutrition related suggestions for informational purposes only. The information provided does not replace professional medical advice, diagnosis or treatment. If you have concerns about your health, you should always consult with a physician or other health-care professional.